A brief detail of the initial build-out and opening of Briar & Bone.
I'm blown away that an entire year has passed since we opened. It's been a whirlwind!

I had every intention of starting the blog when we first opened, but honestly, there's been so much to do and learn I just didn't manage to find the time.  If you ever decide to start a business, be warned: despite all the research and preparation you will do before opening, you will discover at least a dozen things you still didn't know once you've opened, and then you'll have to learn how to do them while you're trying to promote your business and make it thrive.  
Anyhoo...on with the blog!
In January of 2022, after several months of looking at spaces that just didn't fit the bill for what I wanted, my realtor sent me an email with a link to what seemed like the perfect Main Street space.  I jumped at the chance to view it in person, knowing that unless we found something egregiously wrong with it, this was the one.  We went to see it the very next day.  At the time, it was being used as a realtor's office.  There were three desks and a conference table in the 1,200 square feet of space.  It was a gross underutilization of the magnificent, open room with 13 foot ceilings and 8 foot tall windows along the front.  It was more than I had hoped for, it fulfilled all my imaginings.  It had room not only for the shop, but also for the art gallery I dreamed of, leaving ample space for a functional storage room & office area.  Beyond the more than adequate square footage, it offered the aesthetic I wanted.  The space was in a building built in the 1800s, and still had the original Victorian tin ceilings.  In a word: it was perfect.
I let my realtor know we wanted it, and thus began the exciting process of applying for and negotiating the terms of renting a commercial space.  As you've probably guessed, that all worked out and on the first of March 2022, we received the keys to what would soon become Briar & Bone.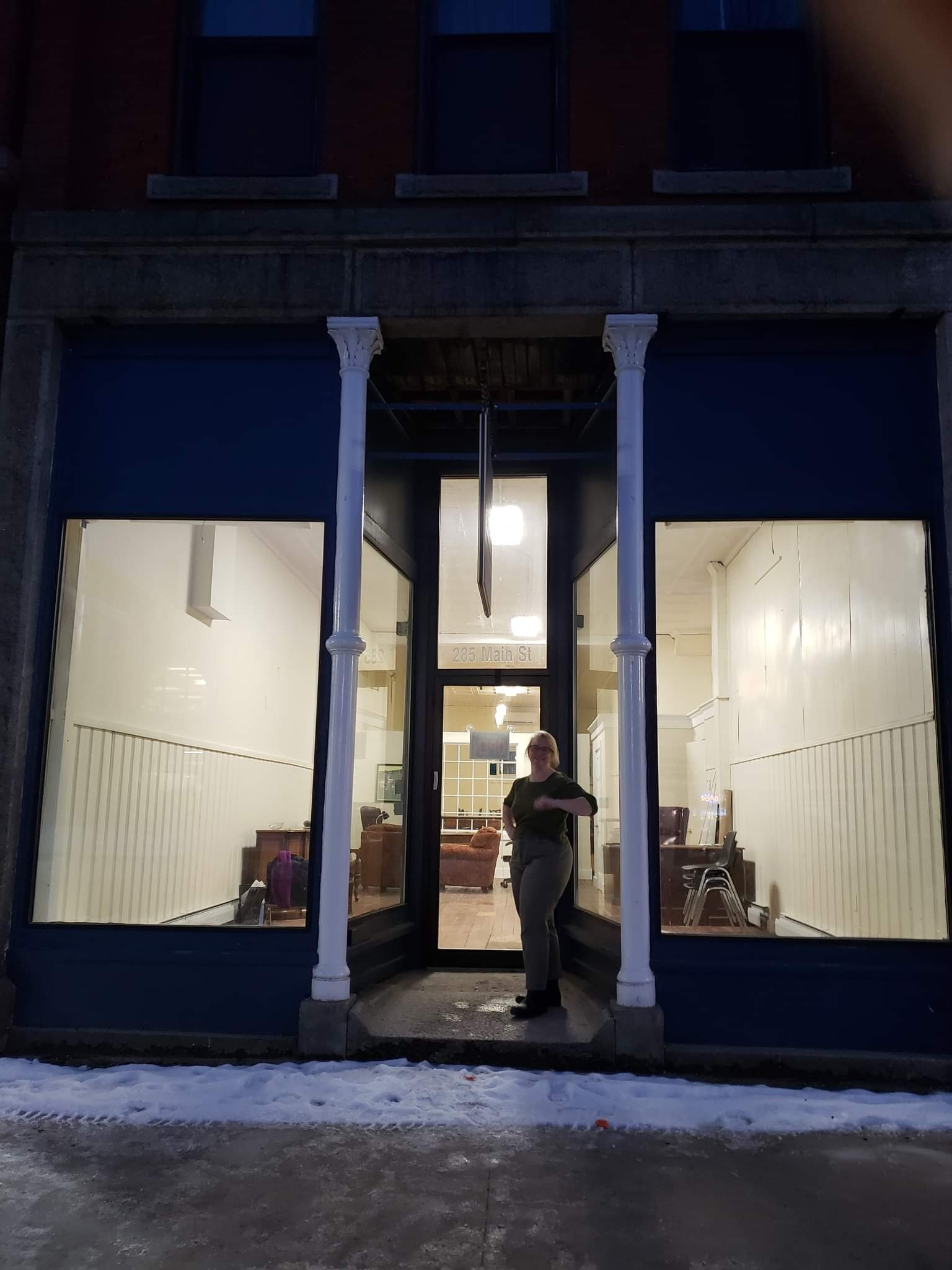 Due to some unavoidable hiccups, the build out was postponed until the third week of March, at which point my dad arrived with his expertise and 40+ years construction experience.
In the original layout, the space was split in half by an eight foot wall with a large, 6'X6' window in the middle and a doorway tucked off to the side.  This was less than ideal for retail space, so we got right to work building the shop of my dreams.  We removed the 6'X6' window, and framed out a new, wide doorway in its place.  Once that was completed, we extended the wall to remove the old doorway, creating more hanging space for what would be the art gallery.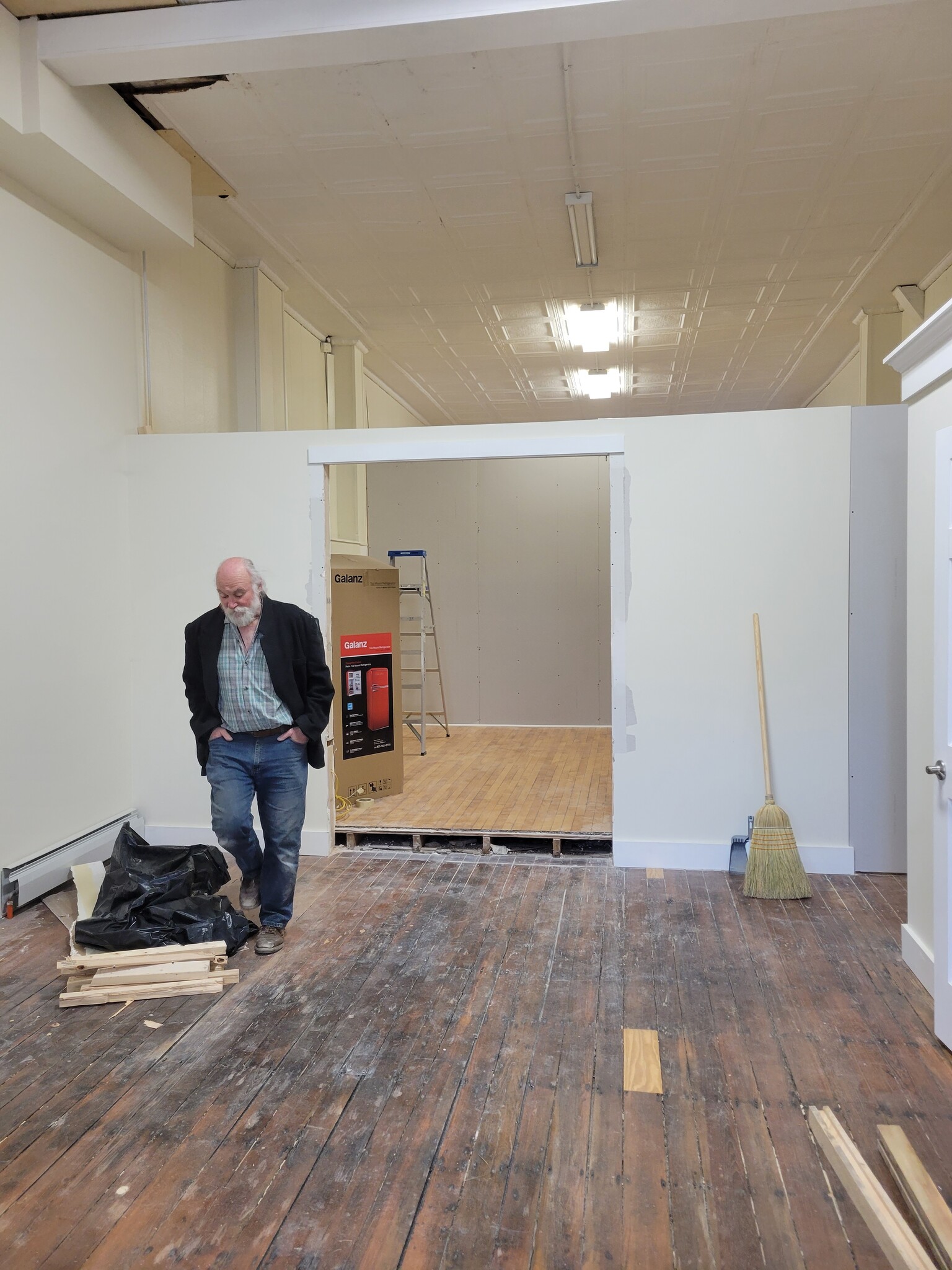 Next was the biggest part of the construction: building a ten foot high wall to separate the stockroom/office from the gallery.  I had originally planned to make it eight feet high like the first wall, but my dad suggested it would be more aesthetically appealing if it was higher, as well as allowing more height for storage shelves in the back, and space for hanging art in the front.  I agreed and we proceeded with the taller wall.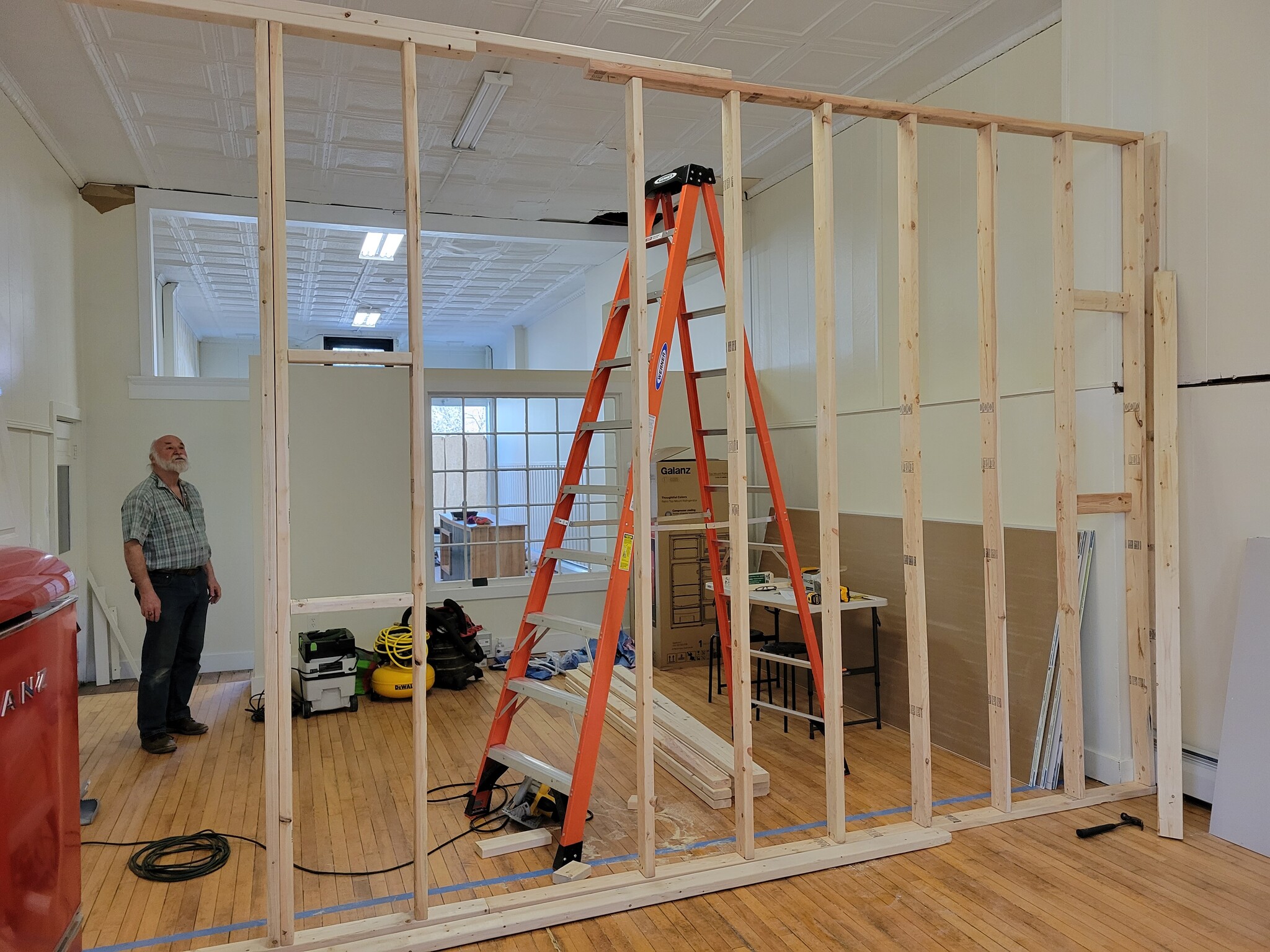 Framing it out was relatively quick, albeit loud.  A whole lot of echo happens in a big space with no furnishings.  Then we hung the sheetrock.  Since the panels of sheetrock were the same height as the wall, the only seams were vertical, so this step was pretty straight forward.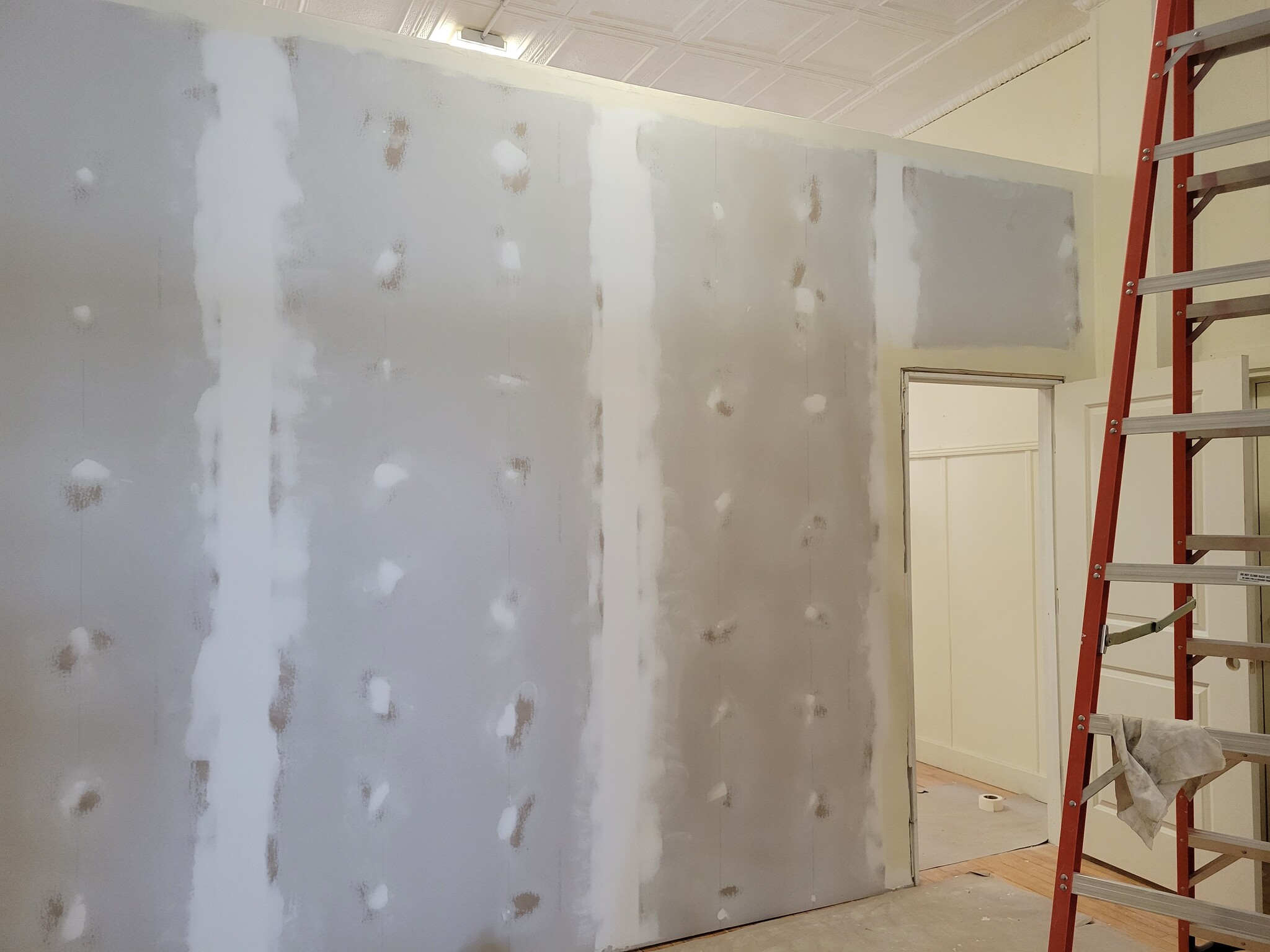 After the sheetrock was hung, my dad headed back home up north, leaving me with the tasks I already knew how to do.  There was a LOT of plastering, sanding, and painting to be done throughout the whole space.  Fortunately my sister volunteered to help out with this part, which made it far more fun.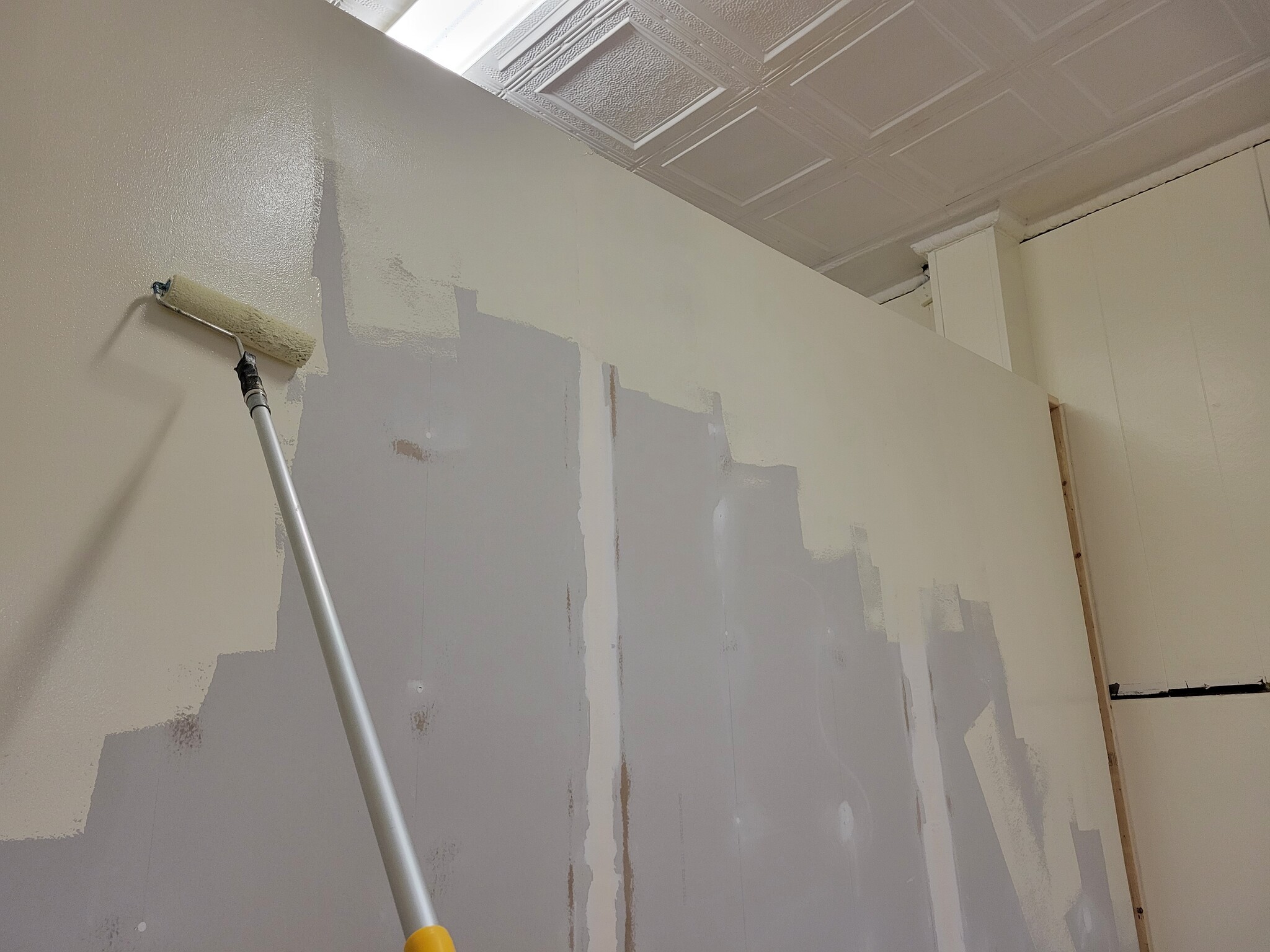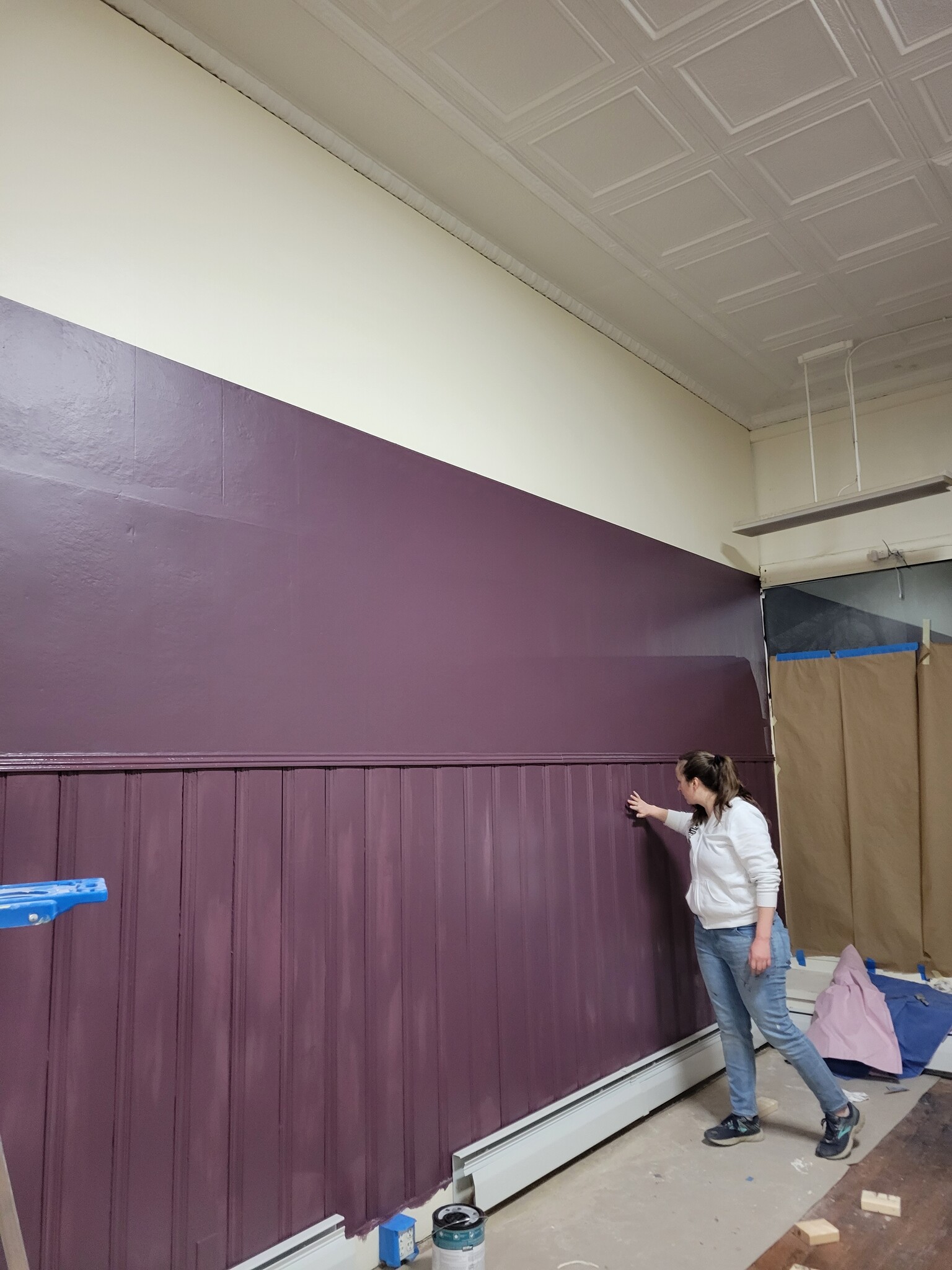 Finally, after all the painting was completed, and the space was cleaned for the zillionth time (sanding plaster is super messy, whodathunk?), it was time to start ordering product and finding furniture for the store.  I found some fantastic antique pieces through various online marketplaces, then headed to Ikea to buy all the shelving.  I'm amazed at how much flat pack furniture I was able to fit in my poor car.  Lol!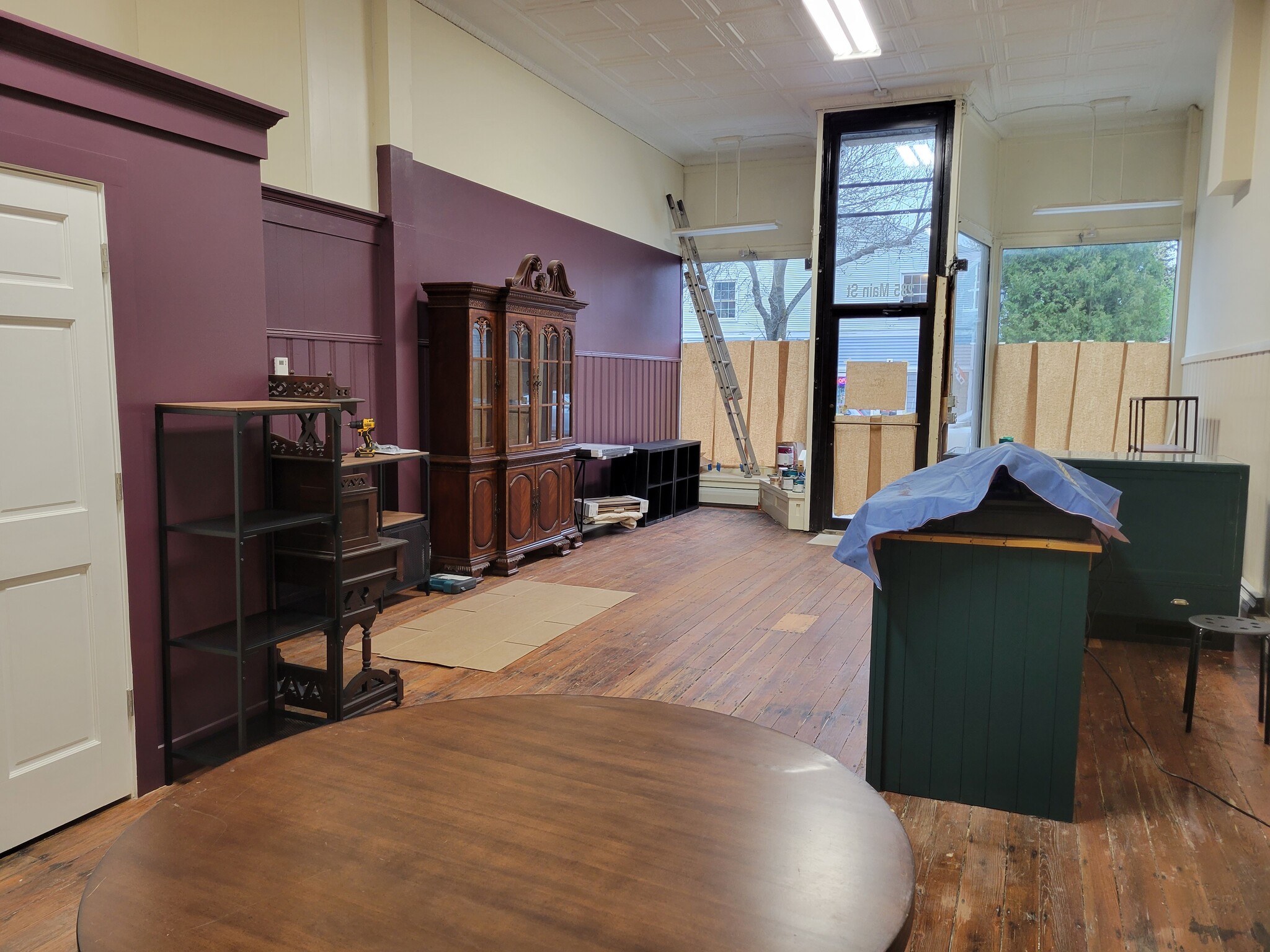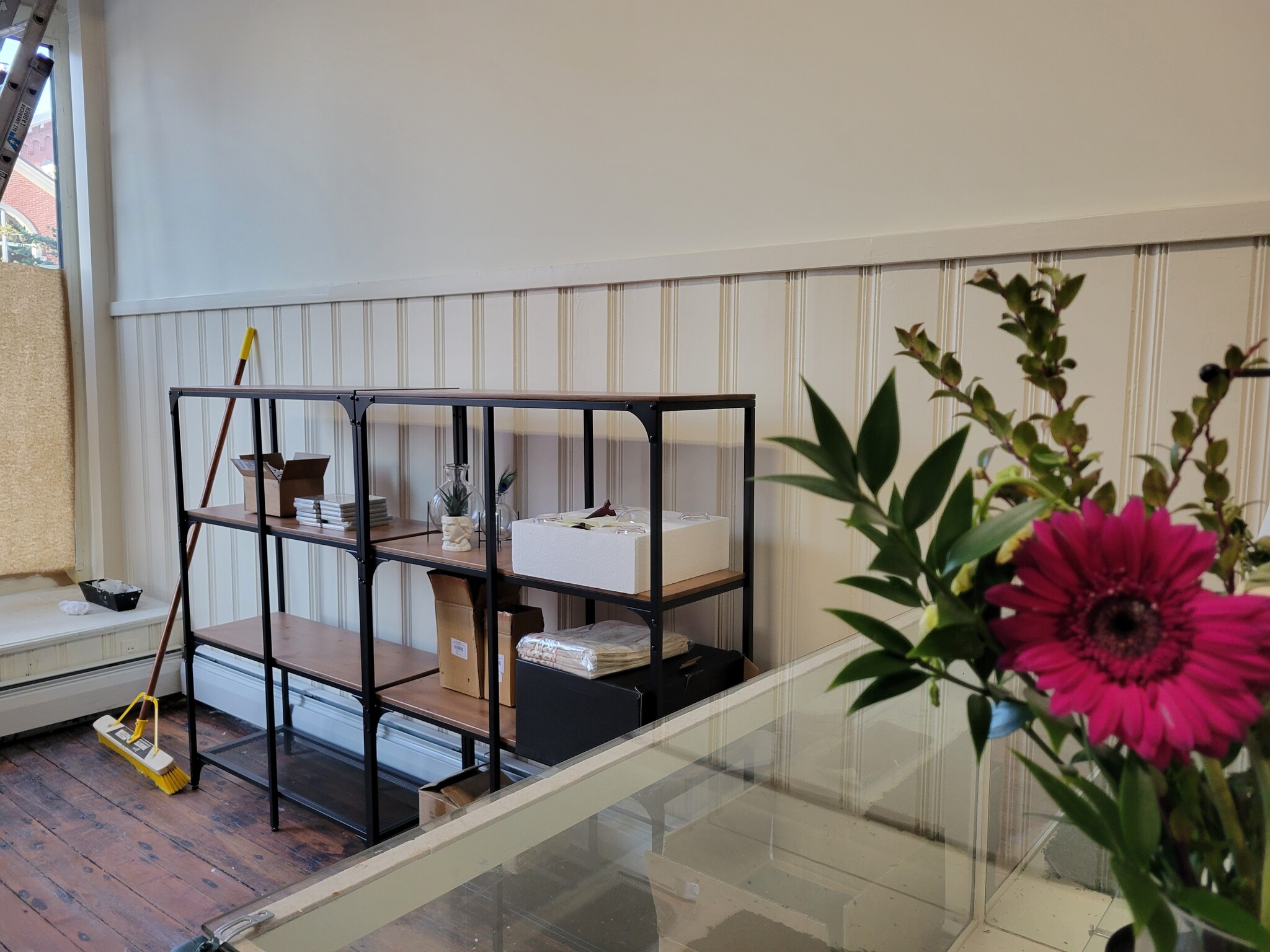 Once we got all the furniture set up to my liking, and enough product had arrived and been set out to make it look like an actual store, it was time to test out all the systems.  We sent an announcement to all our friends and family for a soft opening on a weekend in late May.  Thank goodness that first day was just people who already know us, because wow, were there some big hiccups!  But everyone was super patient and understanding while we sorted things out.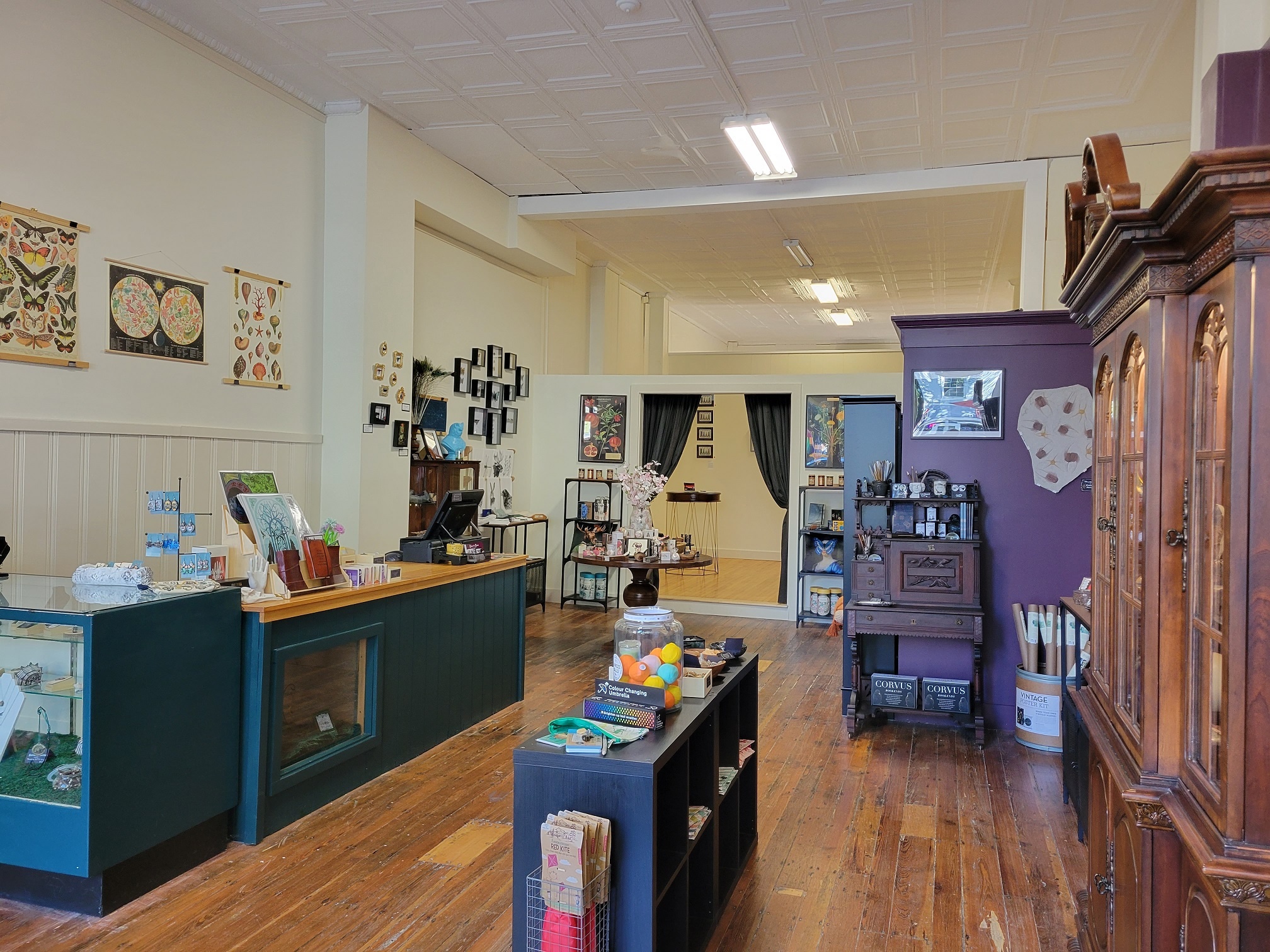 Anyway, it all worked out, and we're delighted to be starting our second year in business.  I have met so many amazing people, and the city of Biddeford has been so incredibly welcoming and supportive.  I keep working to find new, amazing things to delight our customers and friends.
The past year has been SO MUCH WORK. I'm always trying to keep up with the multitude of tasks, and there is so much I didn't realize I would need to know that I'm still learning (pretty much anything related to tech and online marketing, I'm a terrible luddite).  Despite all that, this has been one of the most amazing, gratifying years of my life.  I'm immensely grateful for all of it, and I can't wait to see what the next year(s) will bring.
Life is curious...